Bike Safety Program
September, 2003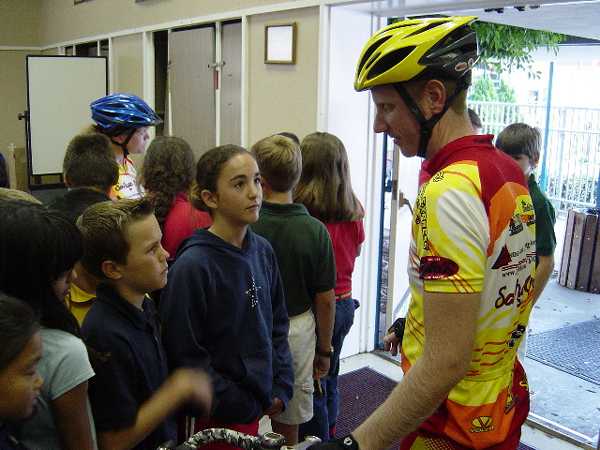 Veloce Santiago partnered with Police Officer Chuck Still, Community Resources Coordinator
for the City of Tustin to visit 14 elementary schools in September 2003.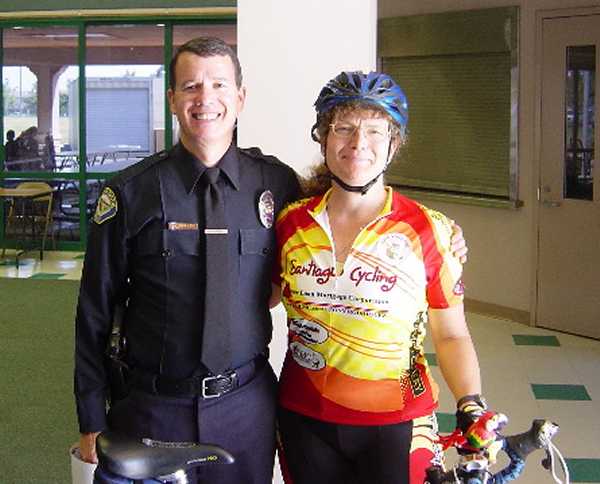 Students in the 4th and 5th grades were treated to a live demonstration and question and answer session
with team volunteers. They also watched a video presentation on bike safety and have the opportunity
to design a poster promoting bike safety. The best poster will be selected from each class and the winner
will receive a bike donated by Mitsubishi Motors.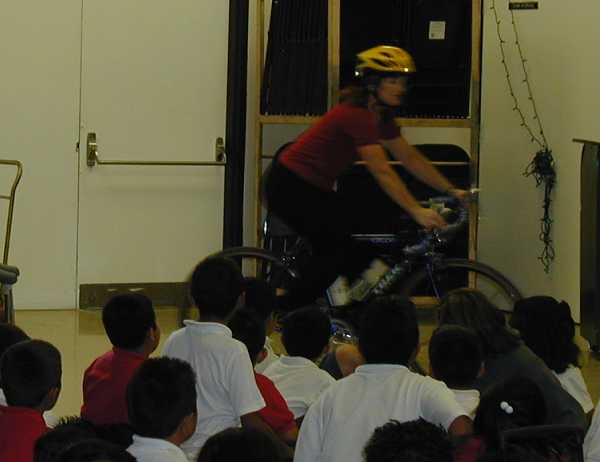 Members of Veloce Santiago are pleased to have this opportunity to give back to the community
and educate the next generation of cyclists.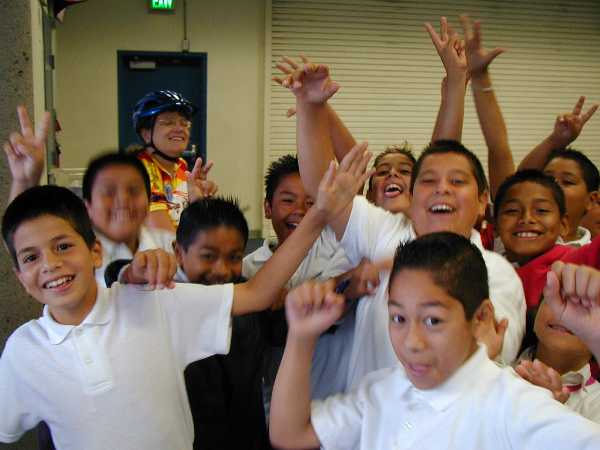 More photos from the 2003 Bike Safety Program
Click on any of the small thumbnails to bring up the medium size version
Click on the medium size version to bring up the large size version.